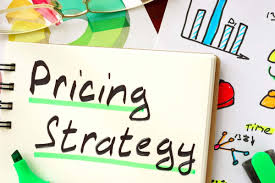 A quick business fable:
Debbie is a startup bookkeeper who wants to earn $100,000 a year. She plans to charge $50 per hour working 8 hours a day, 5 days per week, 48 weeks per year, taking one week off for Christmas, one week for spring break and two weeks for summer vacation.
After a year of hard and frustrating work, Barbara shuts down her business, poor in wallet and poor in spirits.
Why did Debbie fail? Because she ignored a cardinal rule of entrepreneurship: Her pricing strategy didn't work.
Even if every single hour of her week was allocated to billable work, she was still thousands below her income goal. And that was with leaving zero time for marketing, administration, professional development, personal/sick days and the other necessities of successful entrepreneurship.
Far too many business owners fall into the same trap as Debbie. Here's how to make sure you don't:
{ Comments on this entry are closed }